Product Description
If you need any helpful tips then you are coming to the right place. Our pet door offers your pets a convenient solution not only by giving your four-legged companions the freedom to go out of the house into the backyard or some areas to do their own activities but also by letting them take good care of their own bussiness in time instead of making your house such a mess.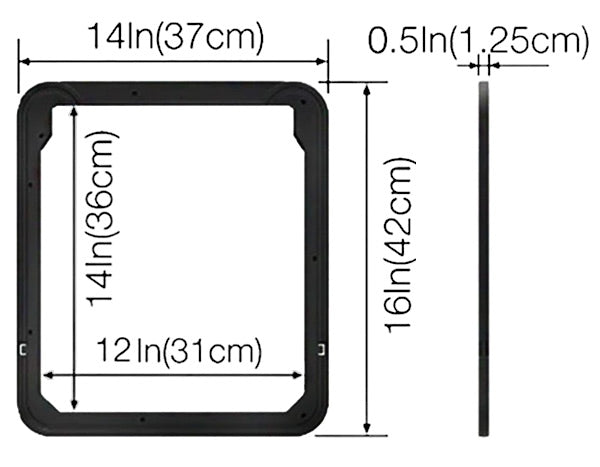 Convenient Pet Screen Door: Inside size 14 x 12 x 0.5 inch, outside size: 16 x 14 x 0.5 inch. This pet screen door is designed for screen windows or doors to allow your pets to get in/out. It's so convenient that they can get indoor or outdoor on their own.
Self-Closing & Lockable: Our dog screen door with built-in magnetic can keep the door automatically closed when your dog leaves. You can even lock the door to prevent your pets go out at night or when you are not at home.
Sturdy & Durable: Made of high quality ABS material. Screws reinforcement makes our pet screen door sturdy enough and never easily fell apart. It can last for long time.
Easy to Install & Use: Our dog screen door is easy to install. You can install it by your own. It's also easy for your beloved pets to push or close.
Versatile: The pet screen door allows you to install your pet screen door into a screen door, window and any other screen areas. It is suitable for all pets up to small/medium size dogs.
Package including:
1 x Pet Screen Door
12 x install Screws
1 x Installation Instruction
Note for Install:
Please install the pet door where the height is suitable for your dog. How to install OWNPETS Pet Screen Door (video)
How To Measure Your Pets?
1. Measure Width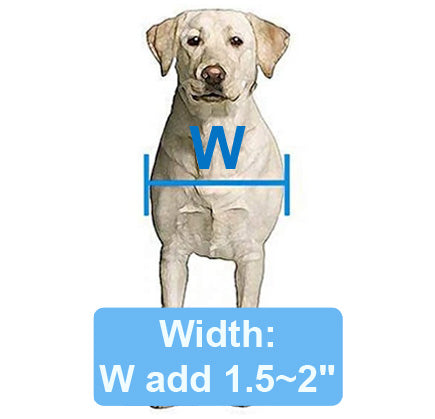 Measure the widest part of your pet(chest or hips) add 1.5~2"
2. Measure Height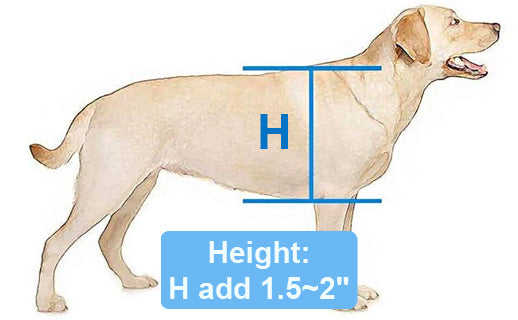 Measure your pet from the top of the shoulders to the bottom of the chest or belly, whichever length is greater, Add 1.5~2"