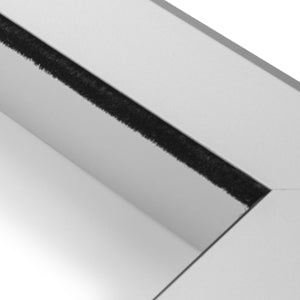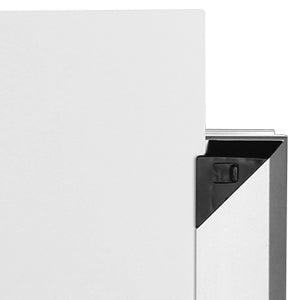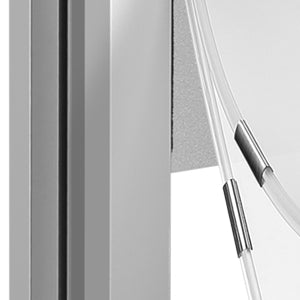 Durable Aluminum Frame
With reinforcement material, aluminum material, compared with plastic, is more strong and long life.
Weather Resistant
With two flaps, more energy efficient than single flap pet doors, soft vinyl flaps with magnets that hold the flap closed, held up just fine with heavy rains and windy areas.
Slide-in closing panel
Ownpets large door come with a metal back plate, and 2 pins that lock it in place on top on the inside, you can close the door at night to protect your safety.
Dust Strip
The Dog door frame with a dust strip can keep dust and bugs out of the house.
Larger Dog Door: Ownpets dog door size of inner frame is 11.6 * 16.8 inches and the outline border measures 14.2 * 20.2 inches. The overall thickness of the pet door is 2.6 inches. It weighs up to 110lb, which means that it is suitable for dogs of medium size to large sizes.
Double Layer Flaps: The pet door can be installed not only on the door but also on the wall. The double-layer flap makes it covered by door curtains on both sides. Weatherproof magnetic closure and UV-resistant flap, Perfect for hot and cold climates
Solid Aluminum Frame: This type of pet door for dogs is made out of Aluminum material that is proved to be sturdy and stainless. Do not worry about broken and bitten easily.
High Security: It comes with an Aluminum backplate and 2 locking pins to keep you and your family safe at night or not at home, keep other creatures out of the house.
How to Install?
Cut the supplied template for the door out of the box your door was packaged in

Drill a hole in each of the 4 inside corners with a minimum of 10mm(3/8") drill bit

Tape template in the desired corner with 25mm side offset and 24mm base offset

Using a reciprocating jigsaw, cut out the opening, cutting along the template outline

Mark the outline of the template onto the perforated metal security grill with a marker pen

Place frame and seal (A, B+C) into the opening, secure with provided screws (F) and Caps(G)