Adjustable Elevated Dog Bowls: Unique button design makes it easy for you to adjust the height of the bowl stand. You can adjust the stand height to 2.9"(7.4cm), 8.9"(22.5cm), 10.8"(27.5cm) or 12.6"(32cm). It also fits medium and large dogs in different periods, and you don't need to buy an extra bowl stand.

Anti-Slip Bowl Stand: We add 4 anti-slip silicone stickers to the side of each stainless steel bowl so as to avoid the sound of bowls knocking at the bowl stand when your dog is eating. It also comes with 8 anti-slip foot pads and 8 suction cups. Add them to the bottom of the bowl stand, so your dog can not easily move it.

Stainless Steel Bowls: You will receive 2 stainless steel bowls. Each bowl has a 1.8L/61 oz large capacity and can meet your dog's needs. You can put them on and remove them freely as you like. They are easy to clean and won't rust. You can clean them with dishwashers.

Anti-Spill Design: The table frame of the bowl stand has a 0.28 inches deep notch to avoid food or water spilling on the ground when your dog is eating. The table frame is made of thick and durable ABS material. You can directly rinse or wipe it with water. It won't grow mold and it's easy to clean.

Easy to Assemble: Easy to install without any tools. It comes with detailed instructions for quick installation. You can enjoy the great fun of installing it by yourself.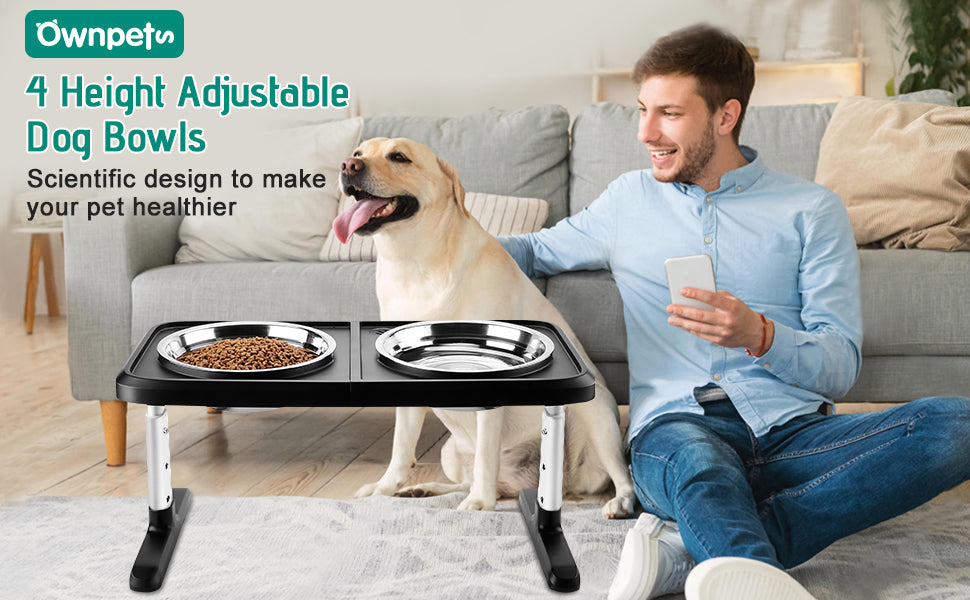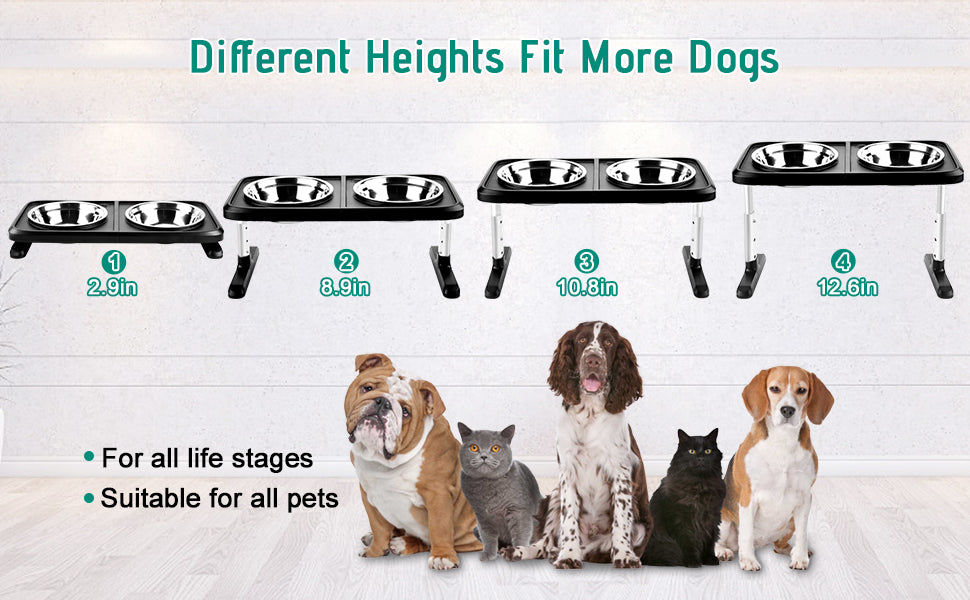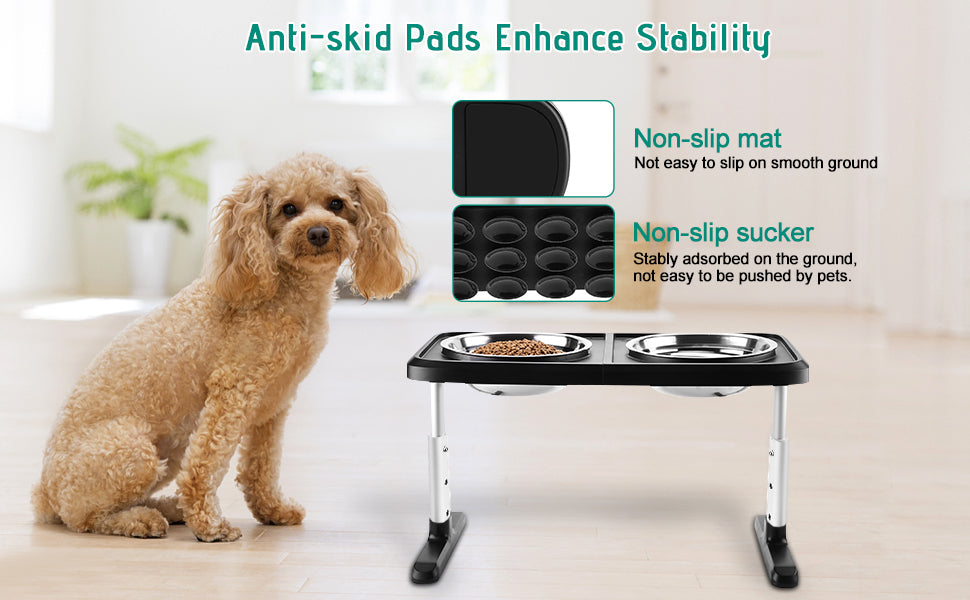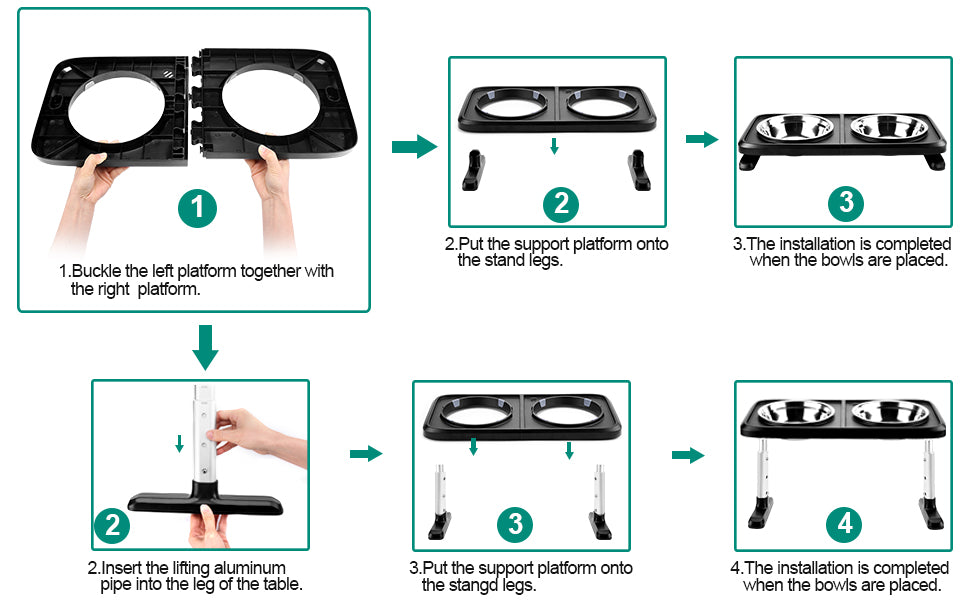 Specification
 Color: Black
Material: Stainless Steel
Dimension: Length: 22.83in(58cm);  
Width:10.63in(27cm);
Height: 2.9"(7.4cm), 8.9"(22.5cm), 10.8"(27.5cm) or 12.6"(32cm)
Package including
2 * Stainless Steel Bowl
2 * ABS table frame
2 * table foot
2 * lifting rod
8 * Anti-slip foot pad
8 * silicone suction cup