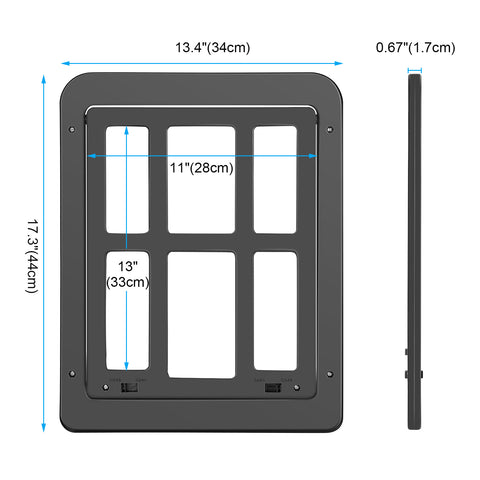 Suitable size:
Inside size 13"x11"x0.67".
outside size: 17.3"x13.4"x0.67".
It is suitable for all pets up to small/medium size dogs.
Please measure the size of your dog's shoulder before purchase.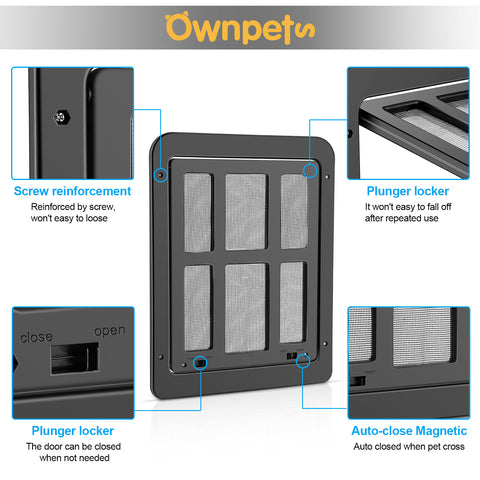 Self-Closing & Lockable:
Our dog screen door with built-in magnetic can keep the door automatically closed when your dog leaves. You can even lock the door to prevent your pets go out at night or when you are not at home.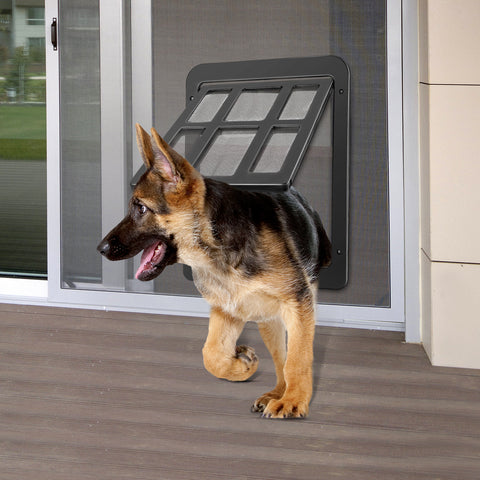 Versatile:
The pet screen door allows you to install your pet screen door into a screen door, window, porch and any other screen areas. Pet screen door can make your dogs and cats go in or out freely enough without asking for your help to open the door, great for your pet potty break or playtime.